PAT Testing & Inspection in Manchester
Safety of your employees and staff is important. So when you have electrical appliances in your workplace, as everybody does, you need to ensure they are safe to use. You'd be amazed at the amount of items that fail of portable appliance test, and have to be taken out of use. PAT Testing Manchester by Safety-PAT offers its customers peace of mind knowing that they're safe and secure. Whether it's a simple fix on the spot, to a replacement item being needed, Safety-PAT will ensure you know what action is needed to ensure safety. Our team of experts is always available to service Manchester PAT customers.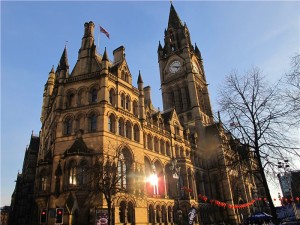 From unparalleled workmanship to customer service that rates second to none, the professionals at Safety-PAT are prepared to take on any workplace, residential, school, salon or commercial.
A check of every electrical appliance in your workplace will ensure that a workforce remains safe and secure. Since 1995, the professional family at Safety-PAT have provided a sterling service to Manchester customers who need to have their workplace tested and rely on our expertise and our attention to every detail. In Manchester, where there are a lot of businesses packed together, it is important that you have PAT Testers who are friendly and reliable and only a phone call away!
As well as safety, a lot of insurance companies will demand that regular PAT tests are carried out for businesses in Manchester, to ensure the lowest premium possible. So check your policy now to ensure you are compliant or give your insurer a call to see if regular testing could lower your premiums.
Safety-PAT has a reputation for excellence, and that's because we use only the best equipment for inspection, as well as visual analysis of every appliance. We then offer free repairs where applicable and comprehensive reporting. This has enabled us to gain a reputation for excellence in the Manchester area.
Safety-PAT prides itself on superior customer service and support. From beginning to end our staff treat each customer's premises as if it were their own. This means a job site that is kept clean and safe throughout the life of the project. It also means a workplace that is kept free of debris and potentially dangerous materials. Put simply, Safety-PAT ensures our customers place of work is taken care of.
Safety-PAT can also work around you if PAT tests would be inconvenient. Let's say you have a busy call centre in a packed Manchester office. You don't want testers under the desks checking PC's when your sales agents are on the phone. That's why we offer an out of hours service – for no extra cost. So we can do early shifts, night shifts, or weekends, whatever suits your way of working.
Manchester PAT customers are encouraged to get in touch with us regarding any project they may be considering. A free quotation is given by our professional staff and we can quickly gauge how many appliances you may have, and the cost it will be. Our prices for Manchester reflect a simple banding chart, which is easy to see and understand.
Every business in Manchester that needs our services has our full attention – guaranteed! We publish our customer service reviews on our website, and you can leave one too. This is because we know our customers love what we do!